The Federal Fellows Program combines a fall seminar course taught by industry experts with a spring internship in the DC metropolitan area. Throughout the year, fellows are supported with professional development workshops, one-on-one resume and interview reviews, and federally-related events. The program's mission is to prepare talented and diverse undergraduate students to excel in professional internships and to pursue careers of influence and impact, especially in the public sector.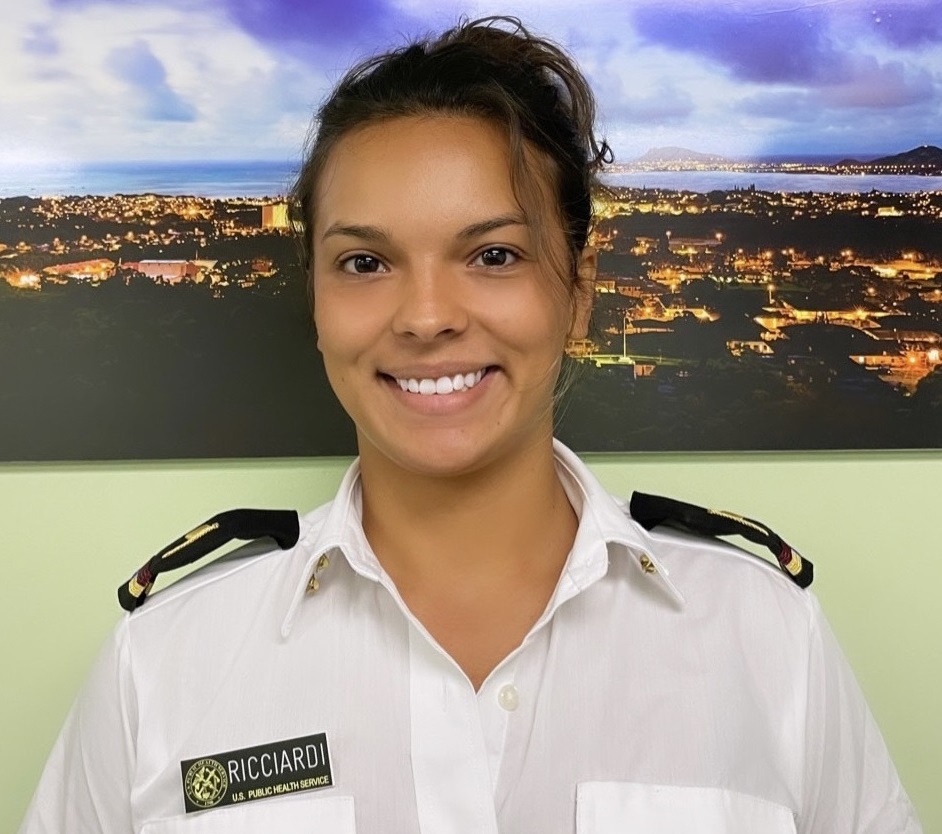 CDC Public Health Associate Program
Federal Fellows alumna Sofia Ricciardi (Public Health Policy 2020) was accepted into the Centers for Disease Control and Prevention (CDC) Public Health Associate Program and is helping mitigate the spread of COVID-19 in Hawaii. She is also completing a Community Health Worker certificate program from the University of Hawaii.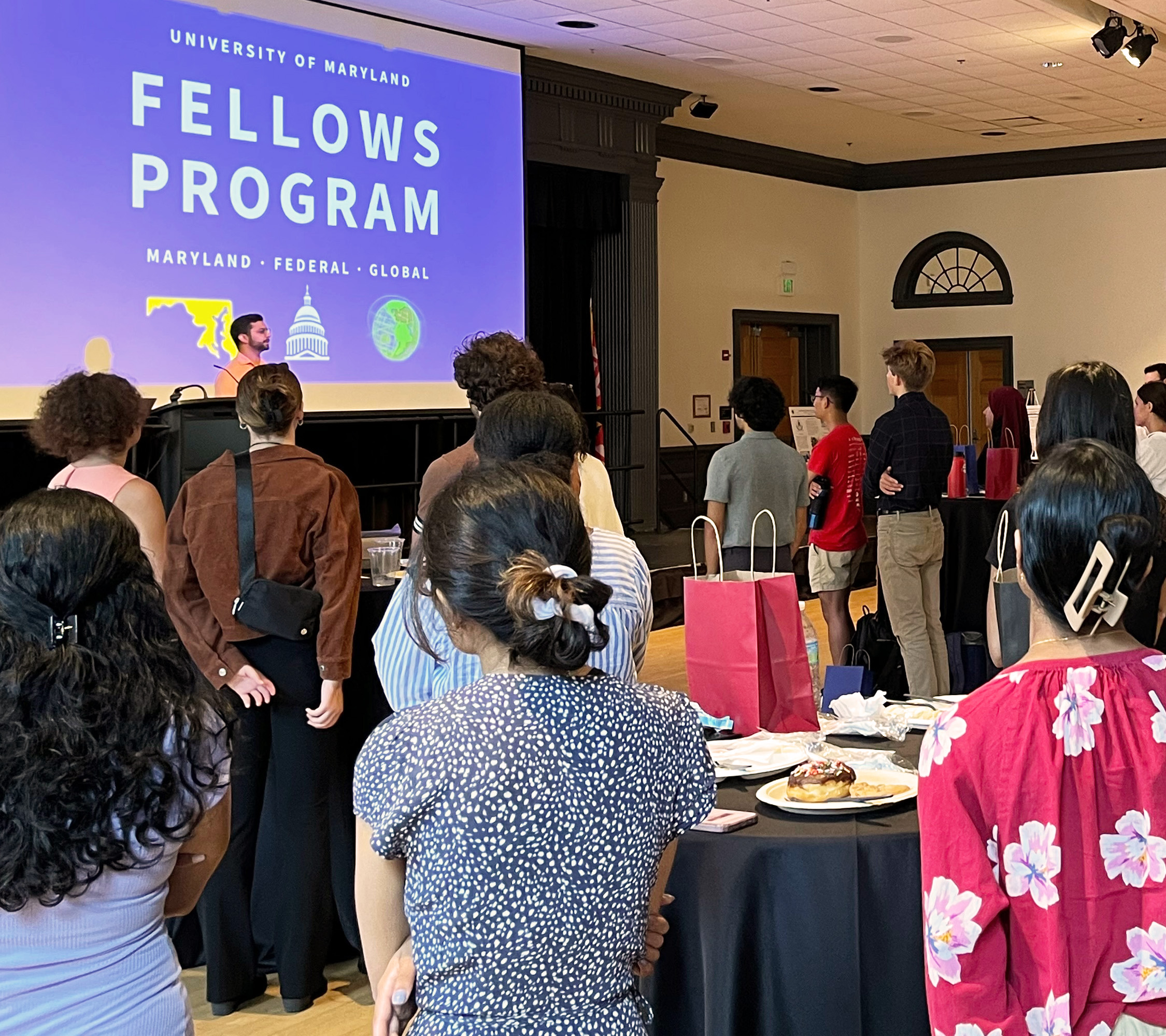 Fall 2023 Kickoff!
The UMD Fellows Program welcomed new students on Friday, Sep. 8, at its annual Kickoff. Students gathered to learn about the program, meet their cohort, chat with program staff, and connect with alums of the program. Director Joan Burton shared introductory remarks and three alums, Jessica (Preusch) Weinberg, (Te-hsuan) Jonathan Lee, and Ashwin Suryavanshi, spoke about their experience in the program. Energetic networking swept the ballroom after the talks concluded. The Kickoff marked the beginning of a promising year for students.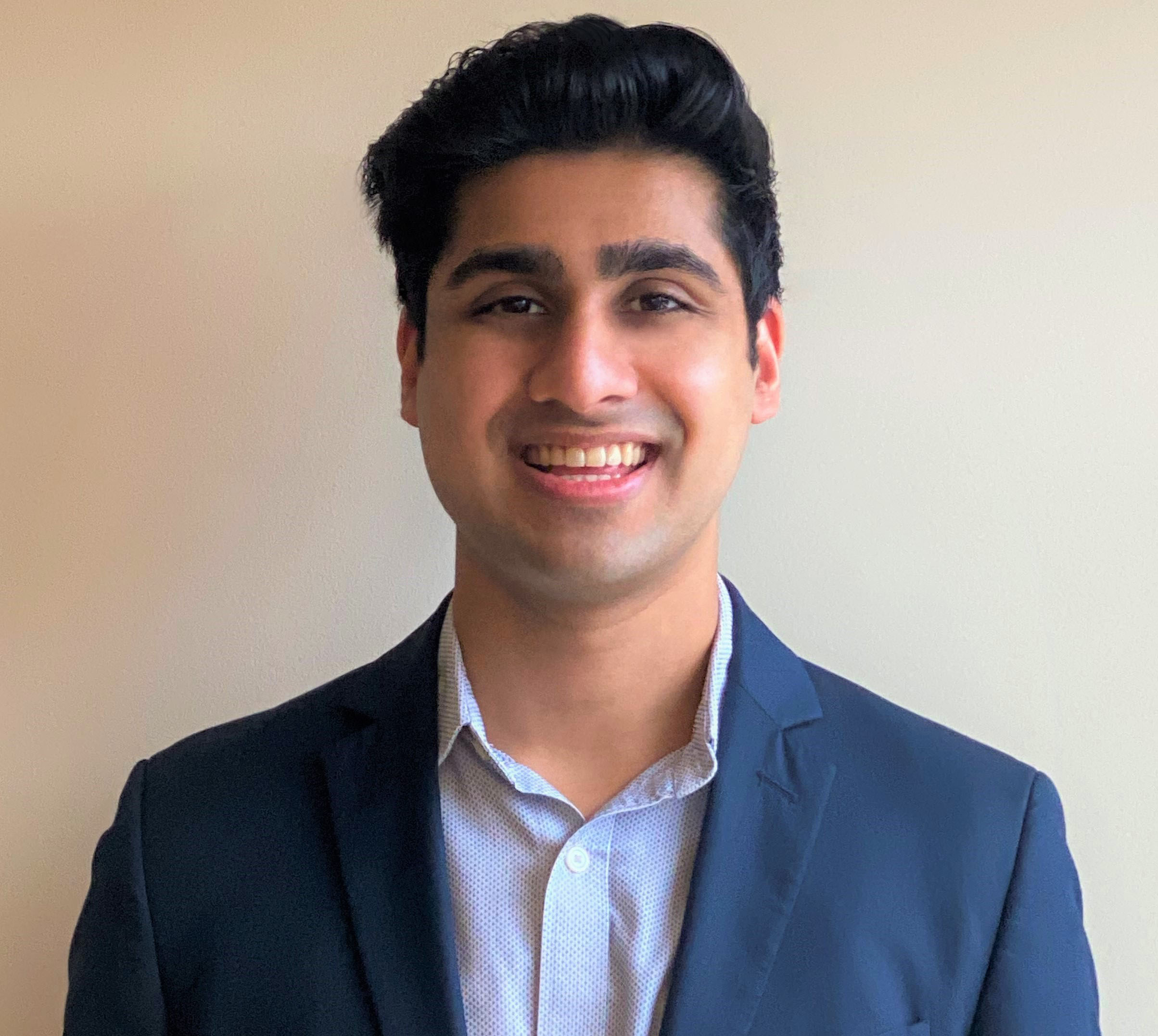 Gates-Cambridge Scholarship
Federal Fellows alumnus (Public Health Policy 2019) Veeraj Shah has been awarded the Gates-Cambridge Scholarship. He will use this to pursue a PhD in Public health and Primary Care, where he will conduct research that leverages technology for improved cancer prevention. Upon returning to the US, Veeraj will pursue an MD at the Icahn School of Medicine at Mt. Sinai towards his ultimate career goal of improving healthcare as a physician, public health researcher, and policymaker.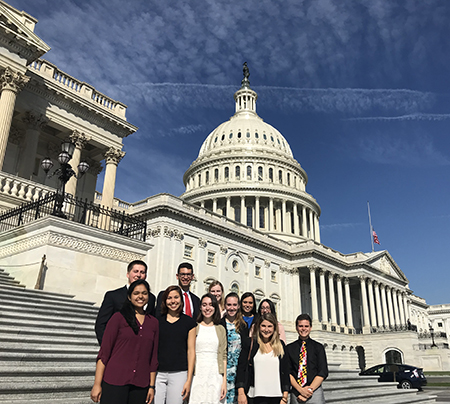 Political Engagement & Advocacy Concentration
The fall course will examine questions and issues in the practice of political engagement and advocacy. The seminar will focus on the art of building a lifetime of political engagement (at local, state, or national levels) and will cover such topics as how to participate in the political process, advocate for causes, run for office, and influence or make policy.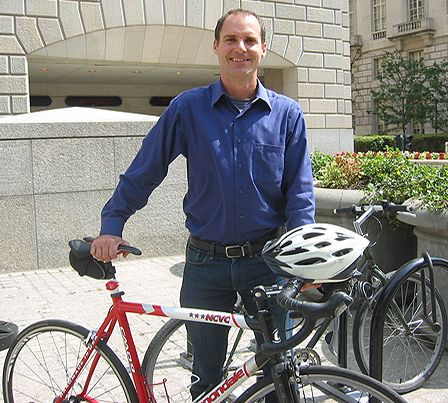 Federal Fellows Faculty
Ed Fendley, professor of the Energy and Enviromental Policy seminar, has served in the Federal government for over 30 years, specializing in climate change and sustainable development. His current position is in the Environmental Protection Agency's Office of Community Revitalization, where he helps people build walkable, healthy and economically vibrant neighborhoods.